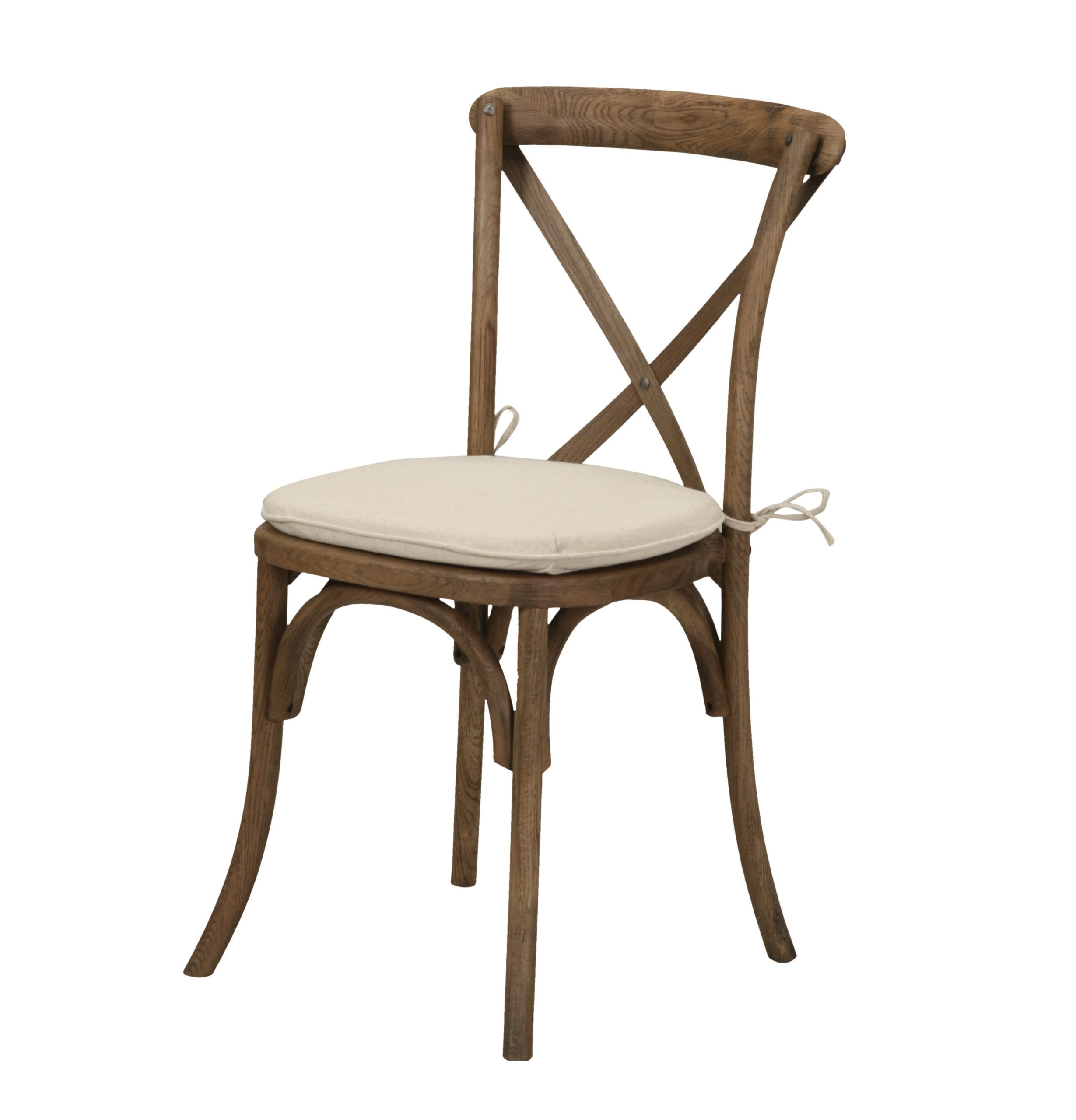 Be the first to catch everyone's eye with the latest dining chair. Our Lucca X back farm chairs give you a formal yet rustic trendy look. It is one of our most comfortable chairs and makes an elegant statement. They are available with or without a cushion. This chair is perfect for the country/outdoorsy look.
These chairs go great with our farm tables.
They are $10 each with the ivory seat cushions or $7 each without cushions and are only available with delivery. Delivery cost varies based on event location.