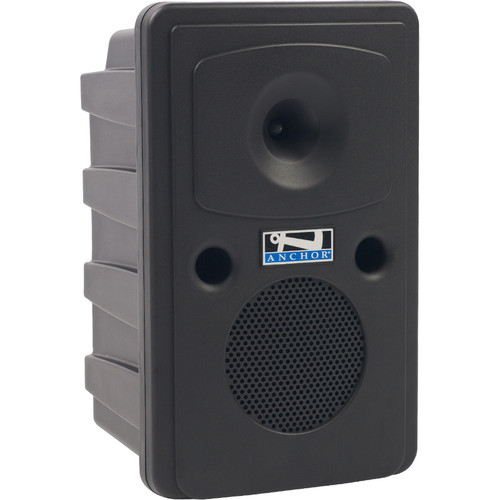 $95/day
Add companion speaker for $20/day
Add Wireless Microphone for $15/day
The GG-8000 Go Getter Portable Sound System from Anchor Audio delivers 109 dB of clear sound and features easy-to-use controls. It is suitable for both voice and background music, and at 15 lb, is portable and easy to set up on an optional speaker stand (not included). The GG-8000 Go Getter sound system can be used indoors or outdoors and features AC/DC operation.
Connect with Bluetooth or using stand 1/8″, 1/4″ or XLR connections. It is also compatible with two wireless microphones at a time (rented separately). Run up to 8 hours on the built-in battery. This unit truly can be 100% wire free!
Add the Go-Getter Companion speaker to double your output. The companion connects wirelessly to the GG-8000 and can also run up to 8 hours on the built-in battery.
They are not available over the counter so they must be part of a delivery.